Repeat Prescriptions
You may order your prescription online by clicking on the link at the top of this page or alternatively by one of the following methods:
returning the computerised re-ordering slip to the surgery
completing a blank slip at the surgery
You may leave stamped addressed envelope with the receptionist when you order your prescription if you would like us to post it back to you. Please allow time for delays in the post.
There is a posting box inside the entrance porch for normal office
Please allow 72 hours, excluding weekends and Bank Holidays, for your request to be processed. Any problems please telephone the surgery.
We do not accept medication requests over the telephone.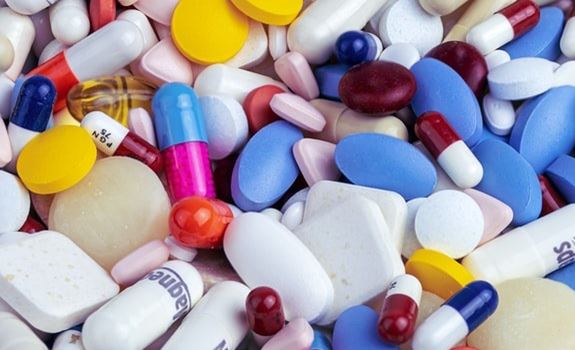 Important
If you are a new patient ordering your repeat medication for the first time please be aware we may ask you to book an appointment with a GP before allowing you to order online.
If you have a nominated pharmacy and/or used repeat dispensing at your previous practice you will need to contact your pharmacy of choice and let them know of your change in GP practice.
Please allow plenty of time when ordering your medication from us for the first time.
Dispensary
The dispensary is open from 8:30am to 6pm during surgery hours to allow dispensing patients to collect their medication.
Queries - call between 2pm and 4pm only please
Repeat prescriptions - can be arranged by calling into the surgery and dropping the slip into the box in the foyer. Our qualified dispensers' will check your request to ensure that
the item is available on a repeat basis
the correct dosage is administered
whether any scheduled health checks are due
To ensure that your prescription is ready for collection please allow 48 hours to enable the dispensers' to order the drugs and make up the prescription.
For our non-dispensing patients, you can arrange for the local chemists' to deliver the prescription to your home or, if you supply a stamped addressed envelope, we can send your prescription to your home.
Prescription Fees
Help with NHS costs
In England, around 90% of prescription items are dispensed free. This includes exemptions from charging for those on low incomes, such as:
those on specific benefits or through the NHS Low Income Scheme
those who are age exempt
those with certain medical conditions
More information is available at NHS Choices
NHS Charges
These charges apply in England only. In Northern Ireland, Scotland and Wales prescriptions are free of charge.
Prescription (per item): £9.65
12-month prepayment certificate (PPC): £111.60
3-month PPC: £31.25
If you will have to pay for four or more prescription items in three months or more than 14 items in 12 months, you may find it cheaper to buy a PPC.
Telephone advice and order line 0845 850 0030
General Public - Buy or Renew a PPC On-line
There is further information about prescription exemptions and fees on the NHS website.
Hospital Requests
When you are discharged from hospital you should normally receive 7 days' supply of medication.
On receipt of your medication requirements, which will be issued to you by the hospital, please bring this to the surgery or post via a stamped addressed envelope before your supply of medication has run out.
Hospital requests for change of medication will be checked by the GP first, and if necessary your Doctor will issue you with a Prescription. The Practice will endeavour to issue you with your prescription on that day, but it cannot be issued until your medical details are checked by the Doctor, your prescription should normally be ready by 4pm on that day, or you may be advised to attend the next day.
The Doctors will review your medication, regularly, which may involve changes to your tablets, in accordance with current health Board policies. Please be reassured that this will not affect your treatment.